Join Refugee Empowerment Center in creating a COVID FREE OMAHA.
Everyone ages 16 and up are now eligible to sign up!
Join our virtual run during World Refugee Day!
---
The journey to safety for refugees lasts many years and covers hundreds or thousands of miles. To bring visibility to this journey and to celebrate World Refugee Day, we've created the first annual virtual 5K run/walk: Running for Refugees on Jun 19-20. Run or walk, it's up to you, but you'll also get a gift from us in return: a Project Refuge candle. Project Refuge lotion candles are handmade by refugee women.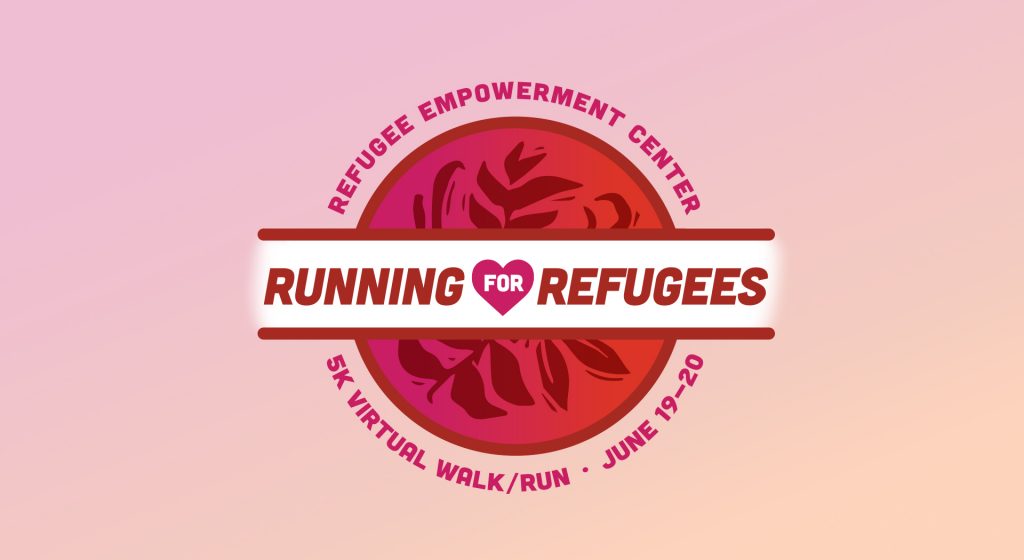 Our Mission:
 To resettle refugees and provide them the support they need to thrive.
We are a community-based, Nebraska 501(c)(3) non-profit corporation.
Our Vision:
To support peace-seekers fleeing violence and persecution as they work towards achieving their American Dream. To act as a catalyst in welcoming immigrants and refugees into Nebraska, and in so doing, create a stronger and more diverse community for all of us.  To ensure newcomers not only survive, but maximize their potential and rekindle their joy.
Wear your support!
We've created 'Refugees Welcome' and 'Immigrants Welcome' t-shirts to show support for Nebraska's refugee and immigrant family, friends and neighbors. Buy a t-shirt and spread the love.
Sign-up for our newsletter.
---