Speak up for meat packing plant workers' safety amid COVID-19.
They need paid sick leave, PPE and social distancing measures intact.
Become a Refuge Member today!
---
Make a $15/month (or more) online recurring donation as a "Refuge Member" and we'll mail you Refuge candles four times a year. These candles are handmade by refugees right here in Omaha and come in scents like lavender, vanilla, soothing orange, orange clove and rose. You give, we give.
Show your support with these shirts.
We've created Refugees Welcome and Immigrants Welcome t-shirts to show support for our refugee and immigrant family, friends and neighbors. Buy a t-shirt and spread the love. Part of the proceeds go to REC!
Sign-up for our newsletter.
---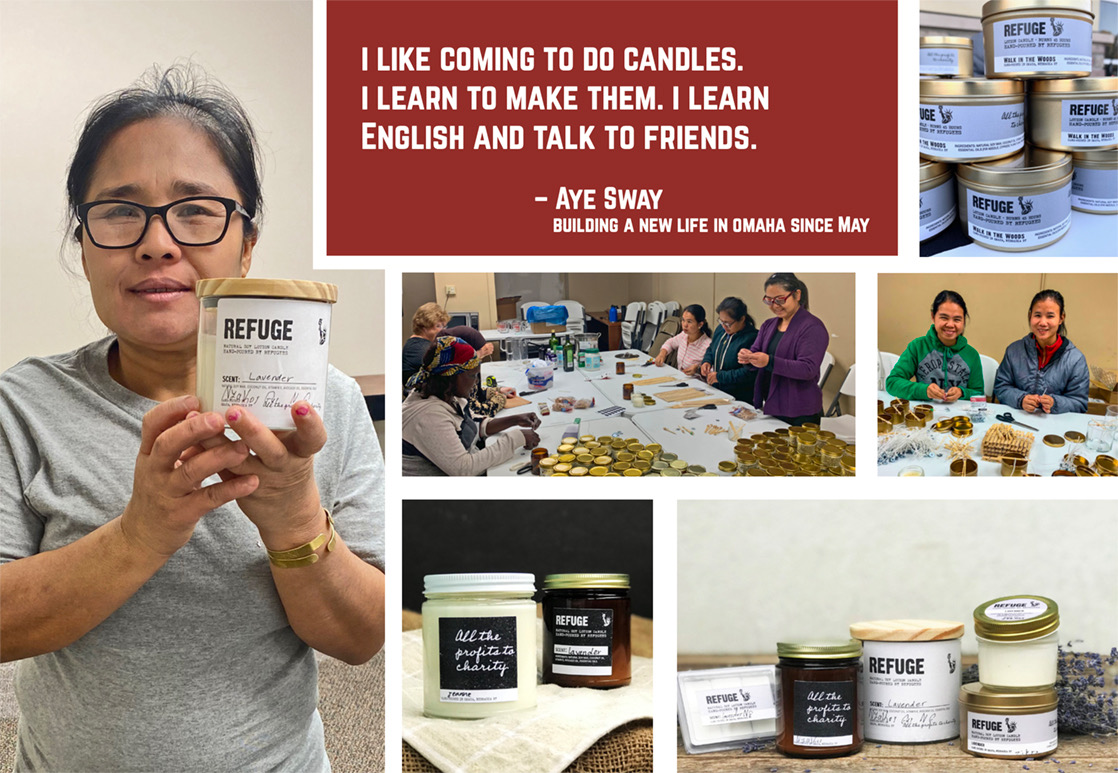 Our Mission:
We resettle refugees in Nebraska and provide them with the support they need to become self-sufficient.
We are a community-based, Nebraska 501(c)(3) non-profit corporation.
Our Vision:
To help people fleeing violence and persecution in their country, people who have given up so much to work towards the American Dream. We are a catalyst in welcoming these immigrants and refugees into Nebraska and in doing so we hope to create a stronger and more diverse community for all of us.