Project Refuge Scholarships Make a Difference
Your support as a Project Refuge member has led to our first two scholarship recipients: two brothers from Sudan.
Running for Refugees was a success!
---
World Refugee Day was June 20th and we celebrated it with a virtual run: Running for Refugees! We saw our t-shirts, chatted with runners and handed out many of our Project Refuge candles at the Joslyn Museum World Refugee Day celebration. In the past 20 years we have resettled more than 3,500 refugees because of your vital support. Refugees have made our community more vibrant, innovative and economically strong. We are better together and we appreciate the love of the community. We look forward to the race again next year!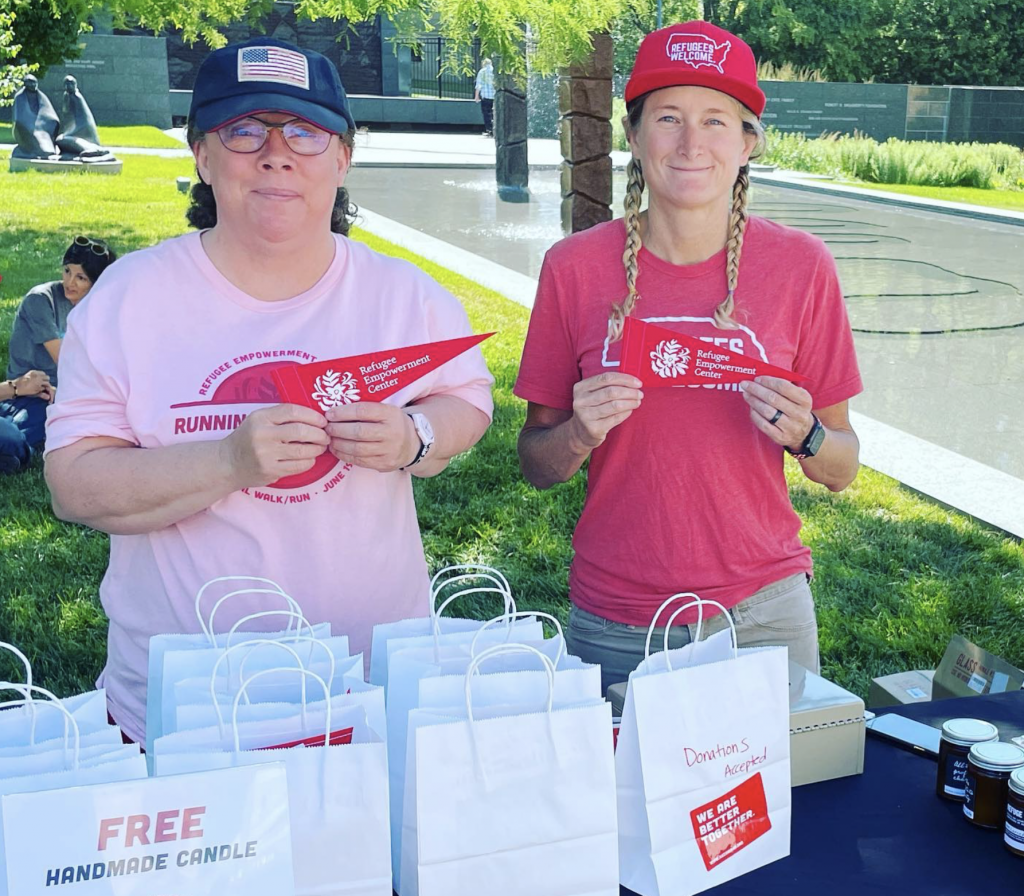 Our Mission:
 To resettle refugees and provide them the support they need to thrive.
We are a community-based, Nebraska 501(c)(3) non-profit corporation.
Our Vision:
To support peace-seekers fleeing violence and persecution as they work towards achieving their American Dream. To act as a catalyst in welcoming immigrants and refugees into Nebraska, and in so doing, create a stronger and more diverse community for all of us.  To ensure newcomers not only survive, but maximize their potential and rekindle their joy.
Wear your support!
We've created 'Refugees Welcome' and 'Immigrants Welcome' t-shirts to show support for Nebraska's refugee and immigrant family, friends and neighbors. Buy a t-shirt and spread the love.
Sign-up for our newsletter.
---