We are preparing for a busy resettlement year. Your support is key!
What is Project Refuge?
---
Project Refuge is a candle-making small business we developed to give refugee women formal work experience when they first arrive. Making these candles is a good step in gaining identity and experiences outside of the home, and an opportunity to practice English. Each candle is signed by the candle artisan! The candles are all-natural, made with soy wax that acts like a lotion, which means that you can dip your fingers in the melted wax and use this as a warm and moisturizing hand treatment. Project Refuge membership has grown so successfully that we were able to fully fund scholarships for two refugees who will focus on furthering their education to obtain a better job.
Interested in trying a few candles? Become a Project Refuge member with a recurring donation of only $15/month OR purchase single candles and wax melts straight from our website.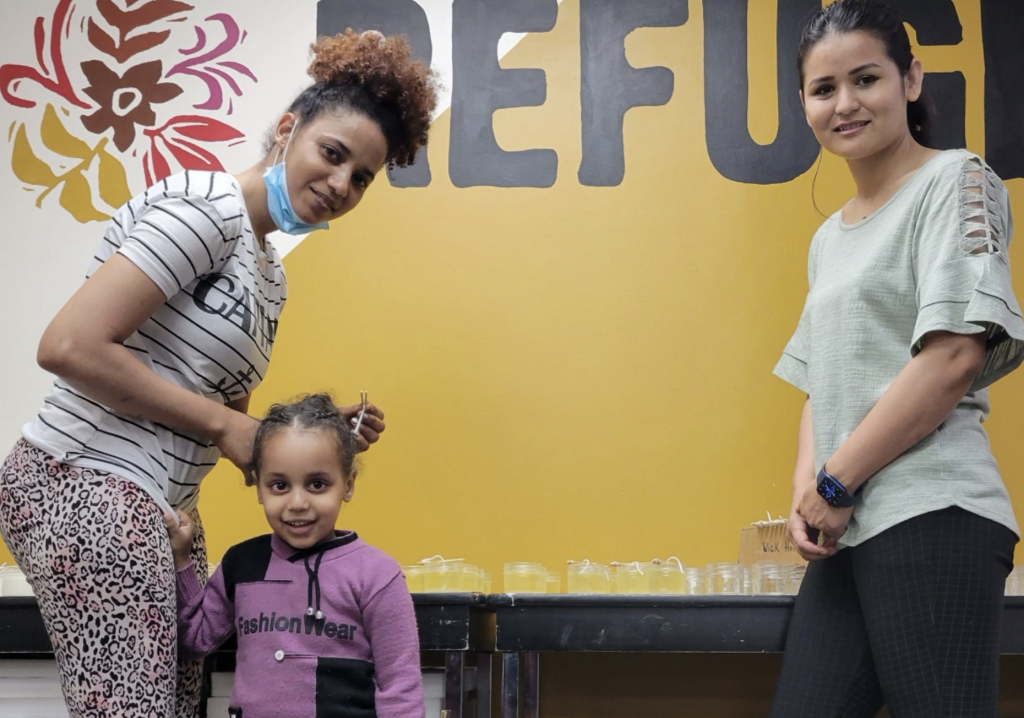 Our Mission:
 To resettle refugees and provide them the support they need to thrive.
We are a community-based, Nebraska 501(c)(3) non-profit corporation.
Our Vision:
To support peace-seekers fleeing violence and persecution as they work towards achieving their American Dream. To act as a catalyst in welcoming immigrants and refugees into Nebraska, and in so doing, create a stronger and more diverse community for all of us.  To ensure newcomers not only survive, but maximize their potential and rekindle their joy.
Wear your support!
We've created 'Refugees Welcome' and 'Immigrants Welcome' t-shirts to show support for Nebraska's refugee and immigrant family, friends and neighbors. Buy a t-shirt and spread the love.
Sign-up for our newsletter.
---